Trippelpunkt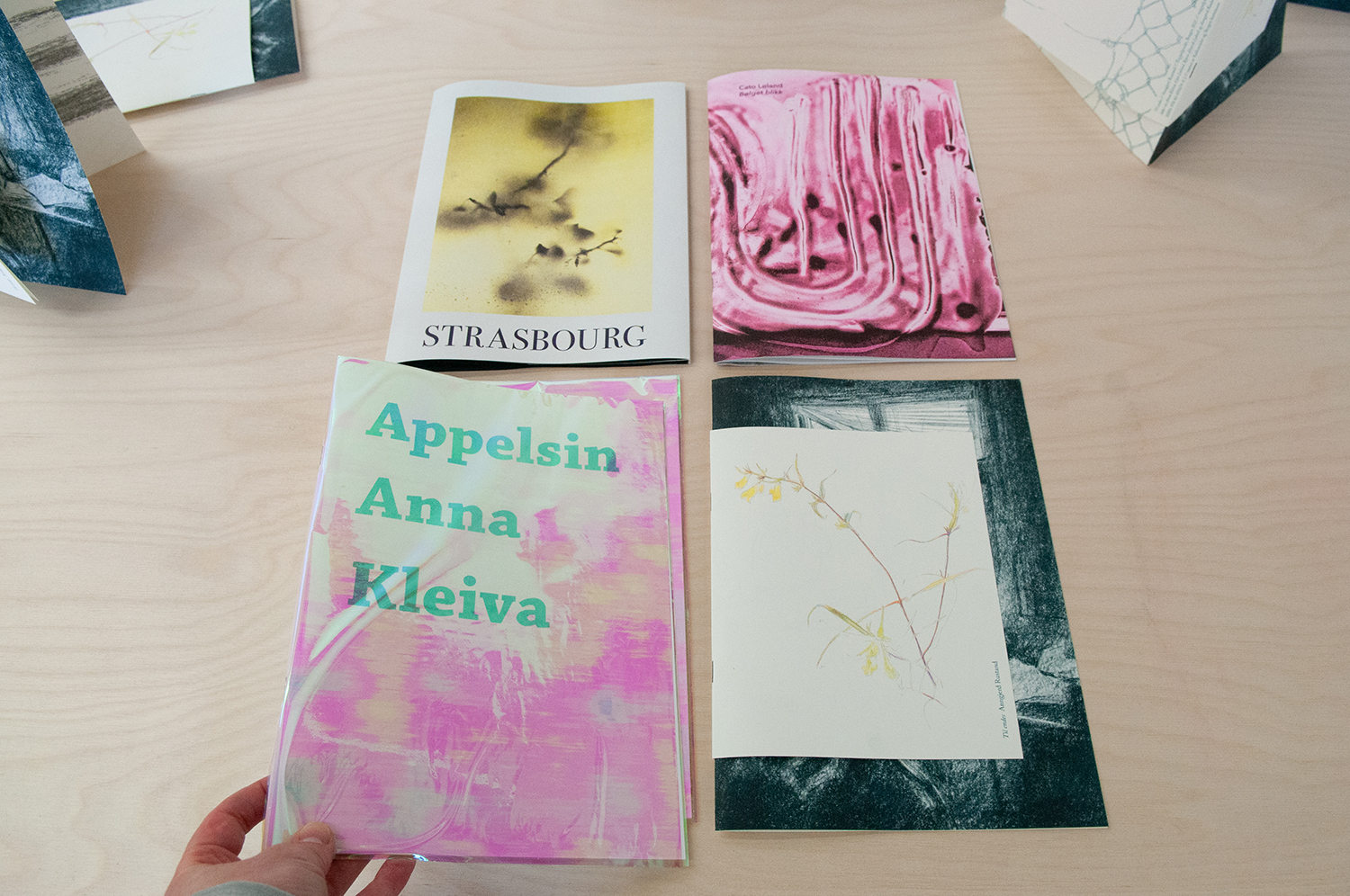 Trippelpunkt er et lite forlag som utforsker mulighetene mellom billedkunst og litteratur, setter sammen tekst og bilder og finner formater og visningsformer i spennet mellom bok og utstilling. Trippelpunkt ble startet og drives av Anngjerd Rustand. I tillegg til egne publikasjoner har hun gitt ut bøker av og med Anna Kleiva, Cato Løland, Bjørn-Henrik Lybeck. «Brev nr. 1–6 fra Trippelpunkt» er et pågående prosjekt – en utstilling i brevform, som sendes ut til abonnenter. Trippelpunkts utgivelser er trykket på risograf.

Anngjerd Rustand (1982, Arendal) er en bergensbasert kunstner. Hun er utdannet ved Kunsthøgskolen i Bergen (MA 2010) og Skrivekunstakademiet (2017–18).
Hun jobber med tegning, tekst, maleri og kunstnerbøker. Hun er involvert i Pamflett som styremedlem og risotrykker.

Trippelpunkt is a small press started and run by Anngjerd Rustand. She publishes visual and written art by other artists and writers as well as her own work. Recent works includes books by Cato Løland, Bjørn-Henrik Lybeck, and Anna Kleiva. «Letter no. 1–6 from Trippelpunkt» is an ongoing series of artworks sent by mail to subscribers. Trippelpunkt's publications are printed on risograph.

Anngjerd Rustand (1982, Arendal, Norway) is an artist living in Bergen. She holds an MA from Bergen National Academy of Art from 2010. Her practice includes drawing, text, painting, and artist books. She is a board member and riso printer at Pamflett.