Bergen Art Book Fair 2015
The 3rd Bergen Art Book Fair was located for the first time at Bergen Kunsthall, a centre for contemporary art in Bergen. This edition had 35 exhibitors, both national and international artist and publishers. Napa Books hosted a flip book workshop, and 16 artists was presented in the program.
Date: 19.–22.11.2015
Exhibitors: 35
Visitors: 1200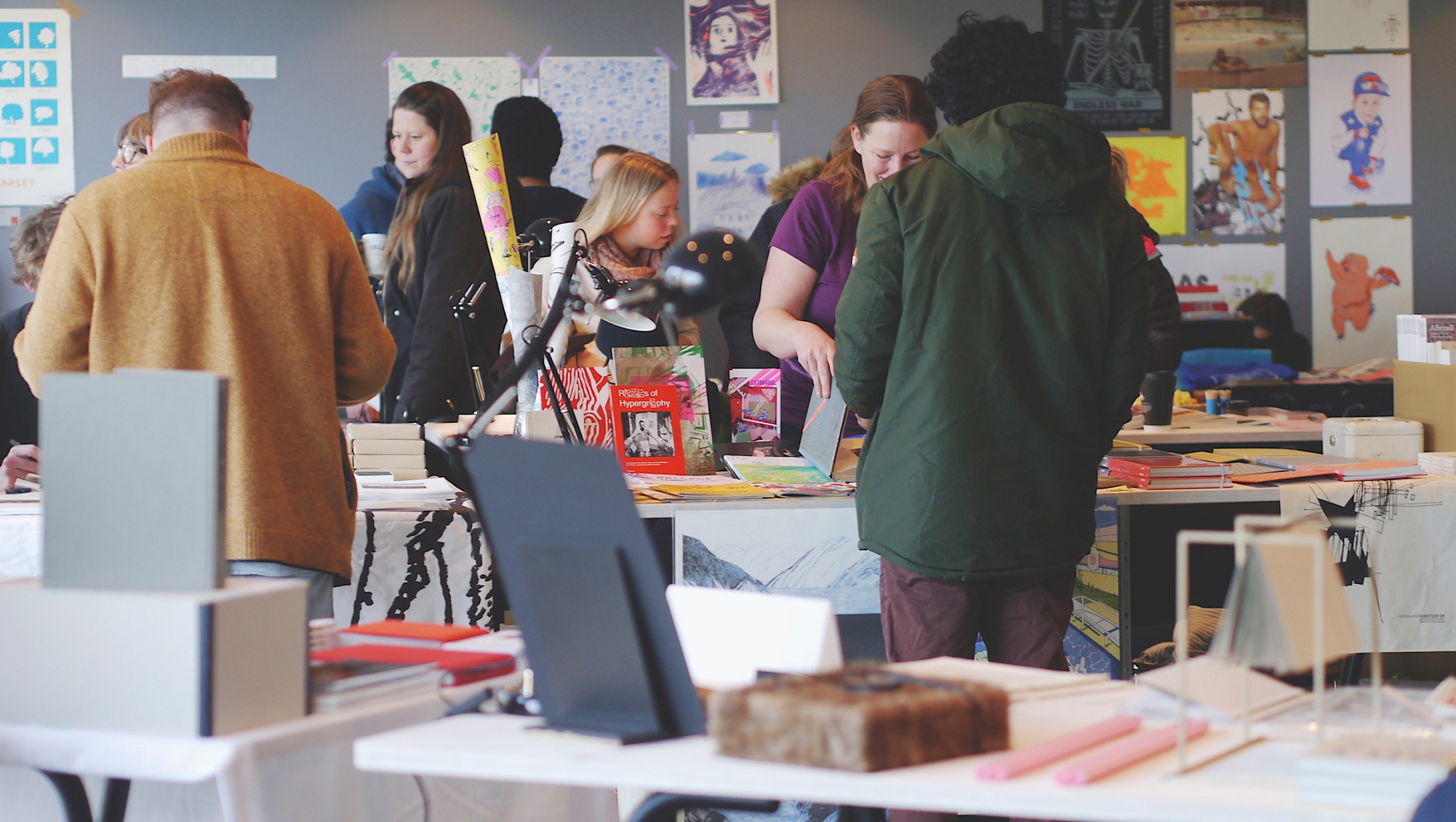 MUSIC/PERFORMANCE 
Sligter/Bulsink og Natalie Sandtorv (arranged by NY Musikk)
Photos by BABF 
The project was funded by Art Council Norway, Bergen Municipality, Hordaland County Council, Grafill and Bergen Kunsthall.