Bergen Kunsthall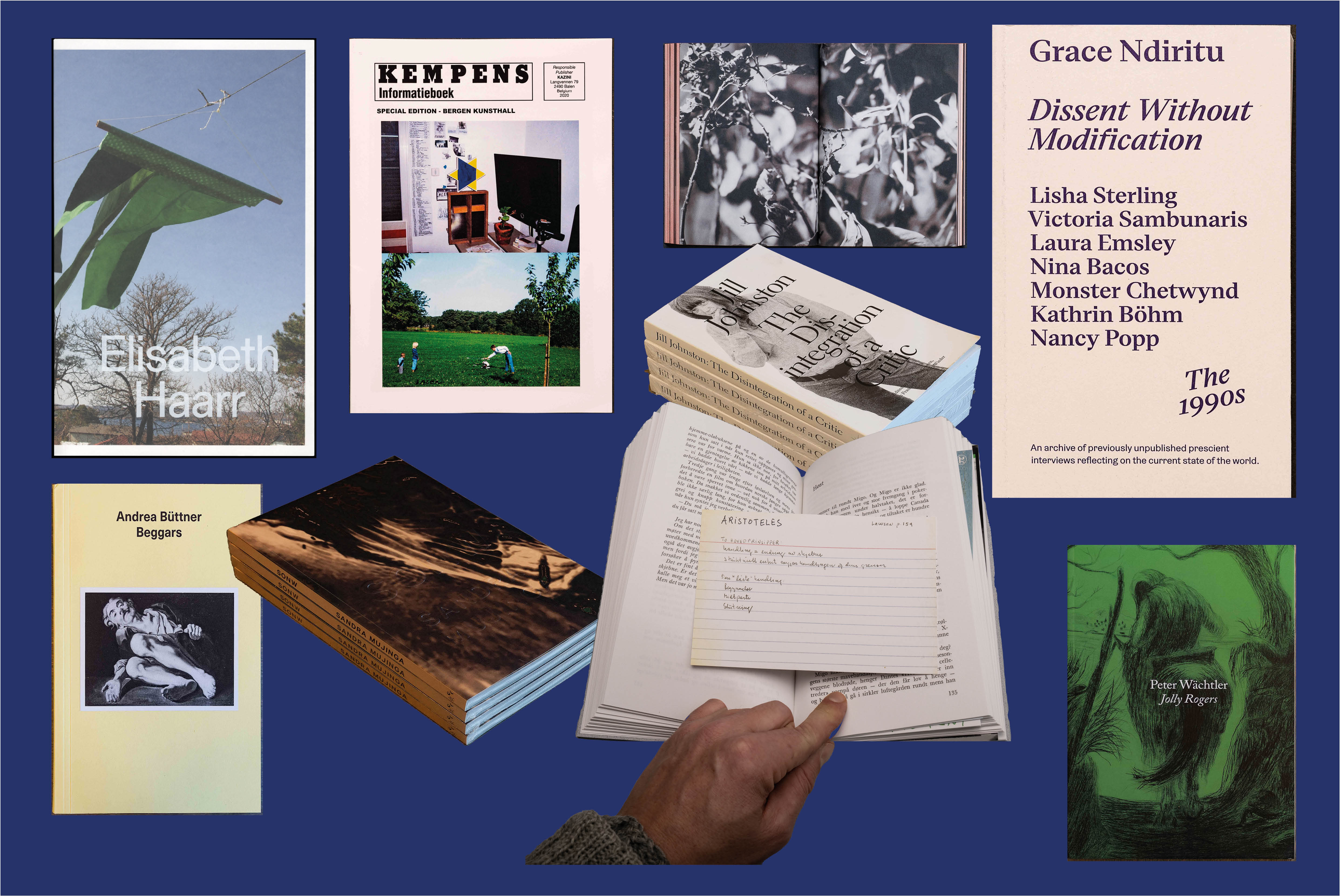 Bergen Kunsthall's bookshop was established to offer books, magazines and our own publications to an art interested audience.
As an extension of our artistic program you will find a broad range of artists' books, monographs, poetry, fiction and cultural theory from a variety of publishers. In-between the multiplicity of titles and themes you can also find our very own publications and editions, as well as LPs, posters and postcards produced in collaboration with artists exhibiting with us or taking part in our live program.
The careful selection of publications and exhibition related material make the bookshop at Bergen Kunsthall a great place for research and learning.

For BABF this year we are focusing on Nordic Art Critics, highlighting the two magazines NO-NIIN (FI) and Paletten (SE), together with a selection of publications related to the topic.