DIY Book Binding Club by Hand Saw Press (JP)
Drop-in workshop
Fri 01.04
Bergen Kunsthall, Gallery 2
Hand Saw Press welcomes you to an experimental book binding workshop. Using a variety of objects and surplus materials, the workshop asks how can we use everyday things to bind a book?
Bind your own little notebook: No need to sign up, workshop is drop-in and you can spend as long as you like!
Hand Saw Press' studio is located in Nishi-Koyama, Tokyo, with a diversely skilled team from the fileds of architecture, cooking, interior design, and illustration. Handsaw Press' studio has a small residency room, kitchen and bathroom, with the possibility for hosting stays for guests making risograph prints and other material-based works.
Hand Saw Press also maintains a second studio space in Kyoto, Japan.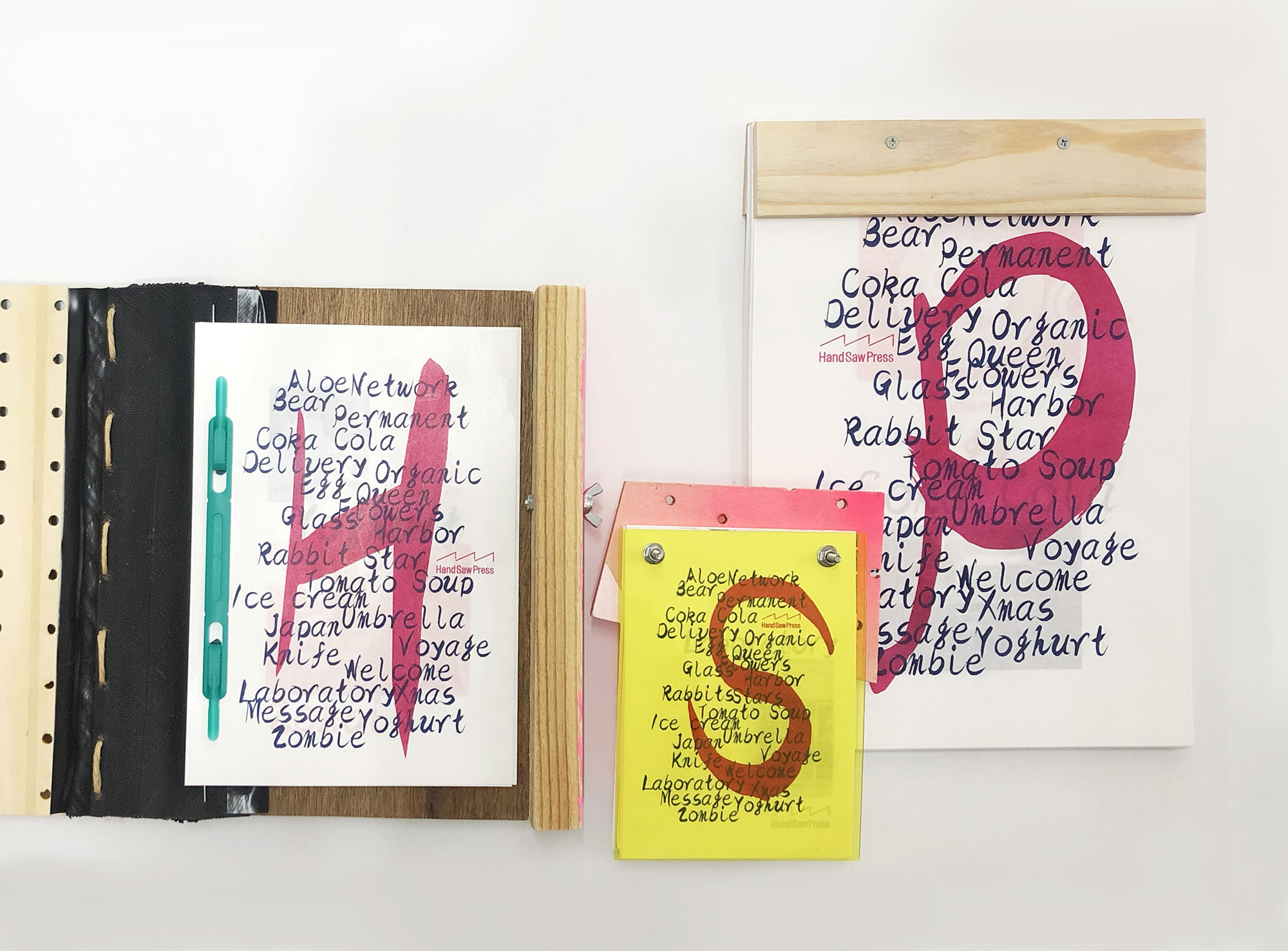 Hand Saw Press is a DIY space equipped with a Risograph printing press and woodworking tools.