Tekst­allmenningen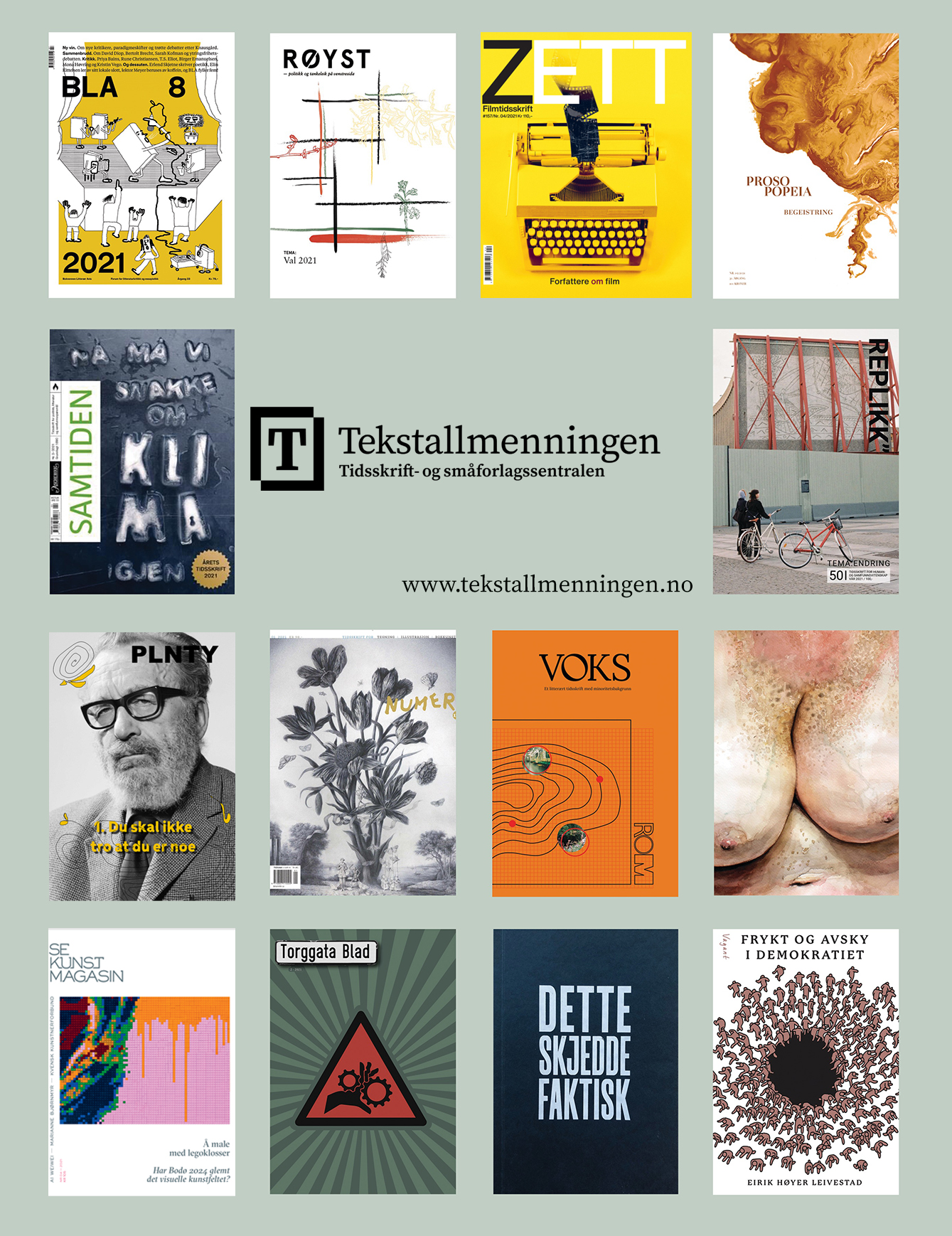 Tekstallmenningen is a distributor of cultural magazines and books from small, independent publishers in Norway. We handle both subscriptions and direct sales of a wide range of Norway's most valued cultural magazines.
Tekstallmenningen, tidsskrift- og småforlagssentralen (literally: 'The Textual Commons – central for journals and small press') is a network of Norwegian cultural journals initiated by the literary association Tekstallianse, the journal Vagant, and the Norwegian association of journals Norsk tidsskriftforening.
Tekstallmenningen considers cultural journals as important sources of literary, critical, and political commons in a time marked by polarisation and the public sphere dissolving into separate echo chambers. Based in Bergen, Tekstallmenningen serves both readers, libraries, and the journals themselves. Our ambition is to promote Norwegian cultural journals through coordinated subscription, sale and distribution systems, redirecting the time and resources of the magazine publishers from administration to editorial work. Skill-sharing, networking and advocacy are also a part of Tekstallmenningens efforts.