Bergen Art Book Library 2022
During Bergen Art Book Fair 2022 we were excited to share a much longer exhibition shaped in the format of a library and community space around books and self-publishing at Entrée gallery. Extending the limited time of the fair format, here we welcome everyone to spend more time with a selection of special publications curated by the invited guests: Printed Matter, Geir Haraldseth, Skeivt Arkiv and Geir Goosen. A selection from Pamflett's own zine library was also on display.
Date: 23.03.–17.04.2022
Venue: Entrée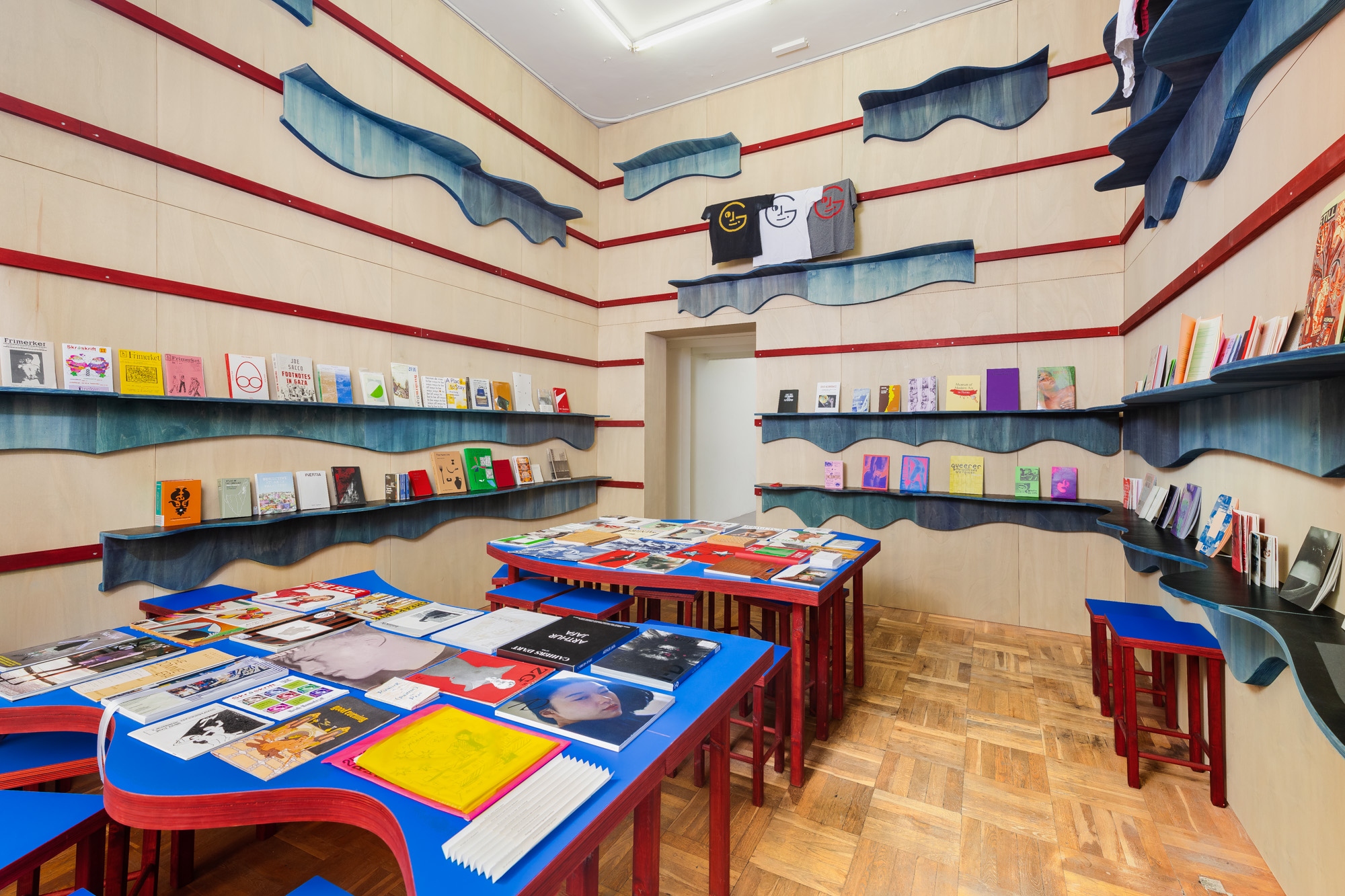 Within the library several collections were on display, and available to read or browse, such as the unique and personal collection of curator Geir Haraldseth - with a special focus on fashion culture, and the enrapturing collection of graphic designer Geir Goosen - with a special focus on graphic design activism.
We are also excited to collaborate with our friends at The Norwegian Archive for Queer History (Skeivt Arkiv) and Printed Matter Inc. New York, to show a collection of queer zines from both Norway and the United States – on the occasion that 2022 is Queer Culture Year in Norway, marking the decriminalization of homosexuality 50 years ago.
During the exhibition period there was workshops and conversations taking place around the communal table in the gallery, with invited guests such as Nayara Leite, Skeivt Arkiv, Geir Haraldseth, and Elise By Olsen.
Bergen Art Book Library at Entrée was open Wednesday–Sunday from 12–4pm, were you could stop by, have a chat, have a coffee or tea, and browse the collection of books.