Small Craft Advisory Press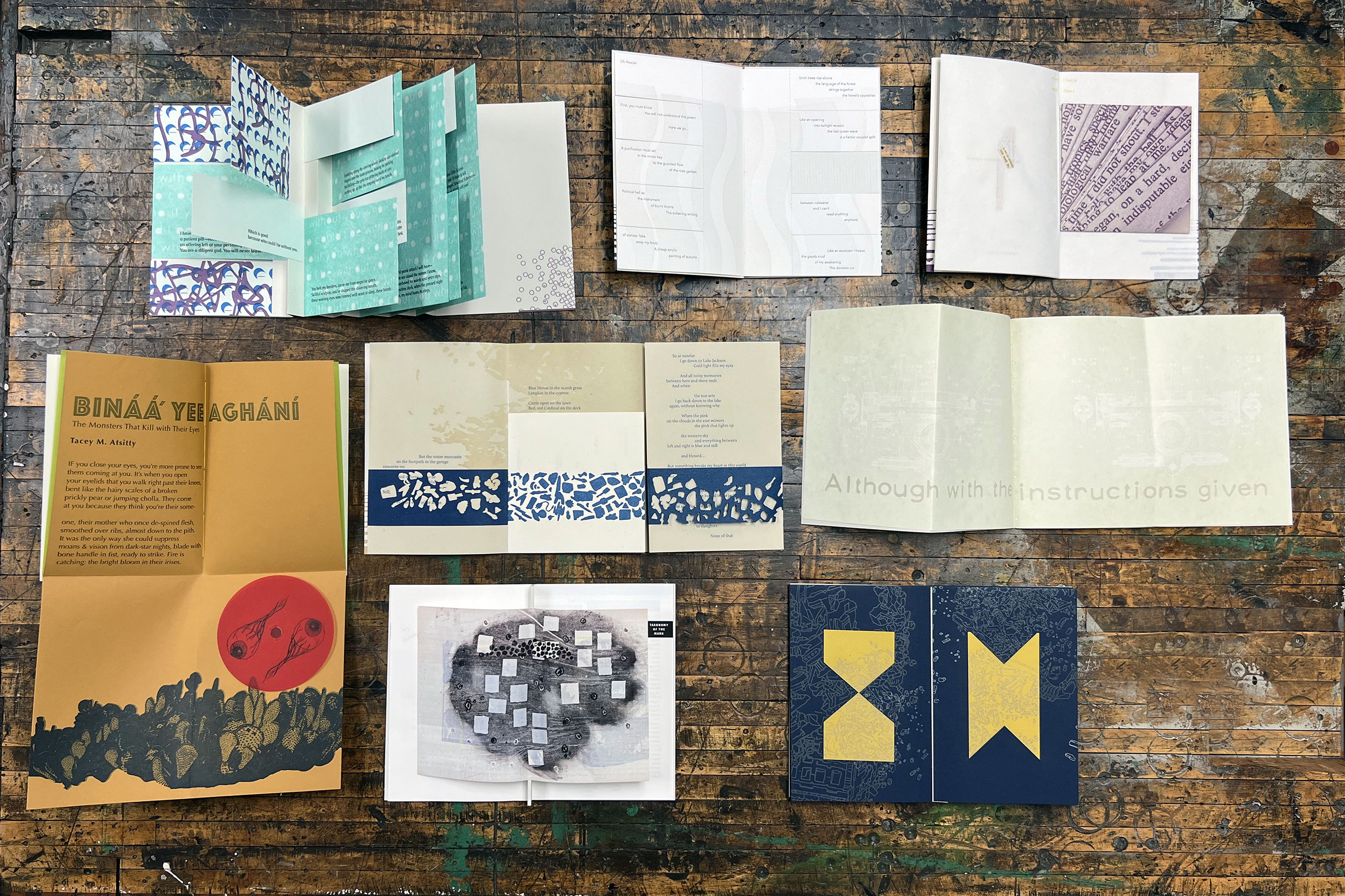 Founded in 2009, Small Craft Advisory Press (SCAP) is a collaborative artists' book press at Florida State University in Tallahassee, Florida. Our mission is to enable artists, writers, and scholars to create artists' book editions that push the boundaries and traditions of the book arts.  
SCAP's serial publication, Oyster Boat, is named after the small crafts that are used to harvest oysters along the Florida Gulf Coast. Each issue is about exploring collaboration and experimenting with books as a structure for ideas, resulting in one of many possible solutions a collaboration can take.  
SCAP will also be featuring new collaborative book art editions including Past/Forward by Denise Bookwalter, Jay Fox, and Matt Liddle, Escape Tunnels including collaborations of six pairs of artists and writers, and Silvan Secrets, the newest artist book by Denise Bookwalter.