Micro Library Books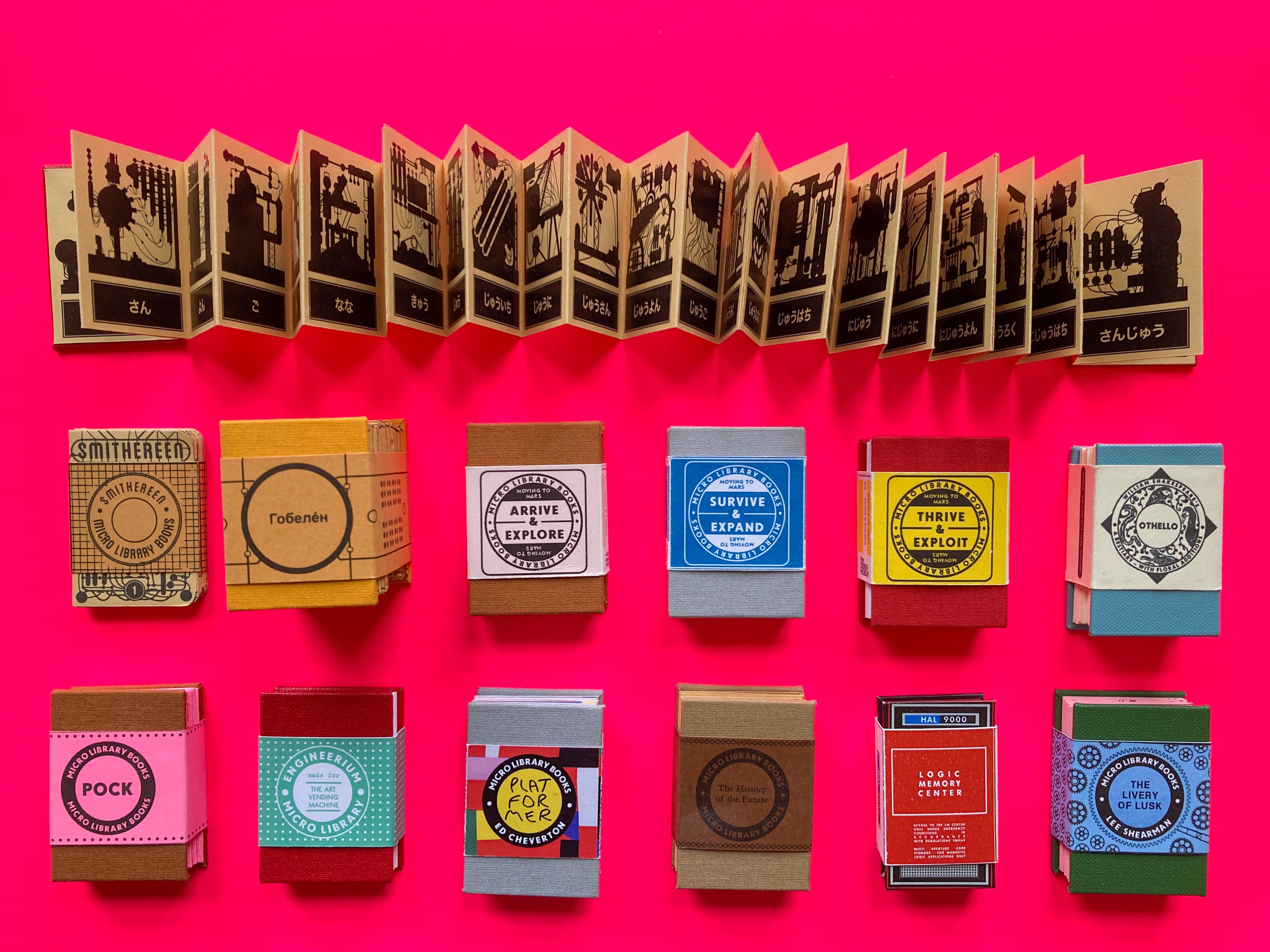 Micro Library Books is an independent publishing platform specialising in the design and production of pocket-sized, limited edition books and packaging.
Established in January 2012, we launched the first of our book works at Publish and Be Damned Book Fair, ICA, London. We now exhibit at a range of UK and international events including Bergen Artists Book Fair; East London Comic Arts Festival, Brighton Illustration Fair and Bristol Artists Book Event.

Based in Winchester, UK each of our miniature books is designed by artist Lee Shearman and made by hand.

We regularly collaborate with illustrators, artists, and writers to produce co-created books, zines and comics.