Gloria Glitzer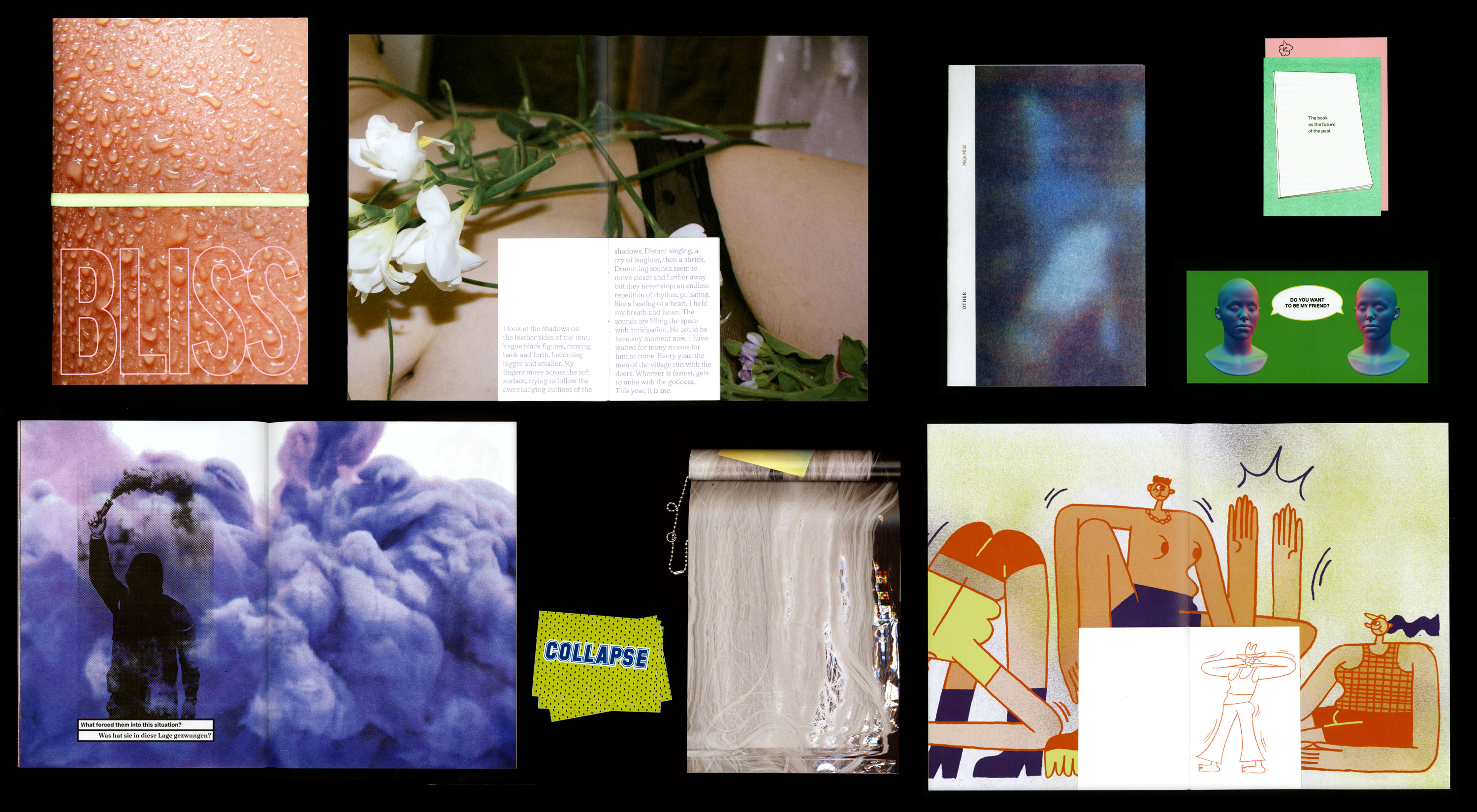 Oh No — Artists who do books


We understand publications as free and safe spaces in which self-determined political and aesthetic questions are negotiated and social communities are defined through publishing as an (artistic) practice.
The publications never refer only to themselves, but reflect critically, ironically, sometimes strikingly and sometimes enigmatically on art, society, the feeling, the object, the ego and always great comrades-in-arms from music and art whose work Gloria Glitzer celebrates and wants to say thank you to them with her publications.
Gloria Glitzer is the avatar of the artists Franziska Brandt and Moritz Grünke. Founded in 2007, Gloria Glitzer develops, creates, and publishes artzines and artists' books.

Gloria Glitzer also runs the Risograph printing and design studio We make it and hosts the Herbarium Riso, a public library dedicated to stencil printed artists' publications.
From 2015 to 2022 Moritz Grünke organized, together with Y. Camps, P. Obolo (2022) and M. Pichler, the Miss Read Festival at HKW, Berlin.