Clod Magazine & Books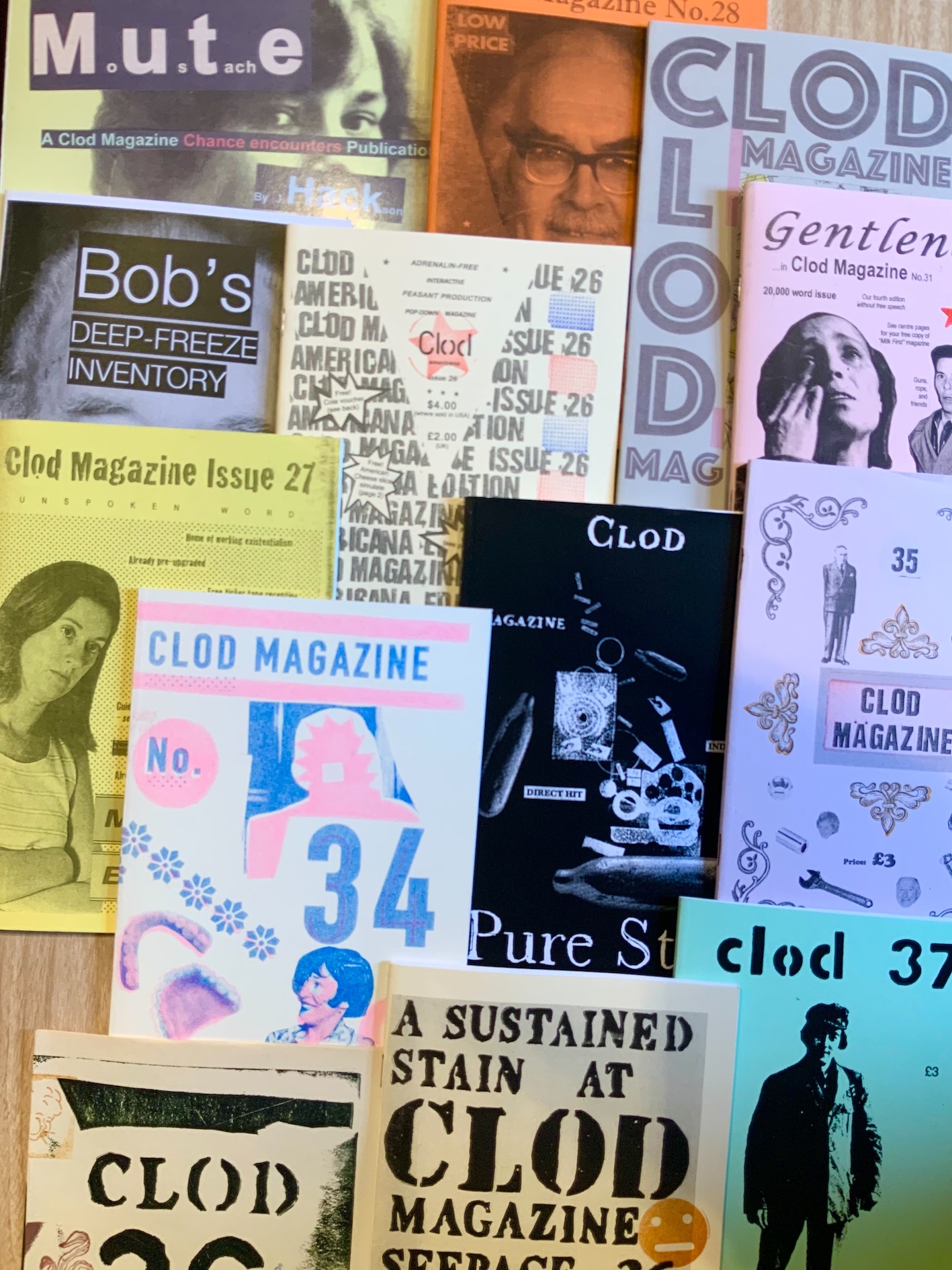 Clod Magazine is the long-term work of two sets of brothers.  It began in 1987, and the same team of four individuals is soon to release its 38th edition at Bergen Book Fair 2023.  It is satirical, fictional, and famous for 'half-joking'.  This also means it is famous for being 'half-serious'.  Despite an eight year break in the 1990s, the small run (200 copies) magazine has only ever been available on paper.  
Clod also releases related editions such as the Guinness World Record listed "Luton Haiku" poetry books, Adult Colouring book, photographic editions, etc.  Clod is an unsponsored and self-funded entity, which remains at the core of our inspiration, alongside our pursuit of semi-humorous, semi-serious creative writing.